Speculations are rife as to with whom the 'largest cryptocurrency collaboration' of Verge(XVG) would be and all this began when they asked their users on Twitter on the 23rd of March,2018 to donate 75 Million XVG so as to close, what they call, the largest crypto partnership till date. After pushing back the announcement dates twice, the mystery partnership is finally going to be announced on this 17th of April,2018. TokenPay, the "world's most secure coin" has contributed the largest share (almost 89% of the 75 Million)helping Verge achieve their crowdfunding milestone. But noone is certain about who this partner is, some say its Amazon, some GoDaddy with some community members even saying that it could be with Facebook, eBay or even Wikipedia. Amidst all these speculations, the price of Verge is on a roll to the upside during the second week of April.
As we eagerly await the declaration of this mysterious partnership, let us look at some of the most important crypto events taking place during the third week of April,2018(15th-21st). As a crypto enthusiast and a trader myself, I never want my readers and fellow traders to miss out on any profit opportunity and to make sure you are always informed, please register here.
EOS – AirDrop to EOS Token Holders – All EOS holders holding over 100 tokens at the end of day (April 15th 2018, 01:00:00 UTC) will receive 1 eosDAC token for each EOS token. Sources: a) https://eosdac.io/tokens/   b)https://steemit.com/eos/@beiker/airdrop-to-eos-token-holders
When: 15th April, 2018, 01:00:00 UTC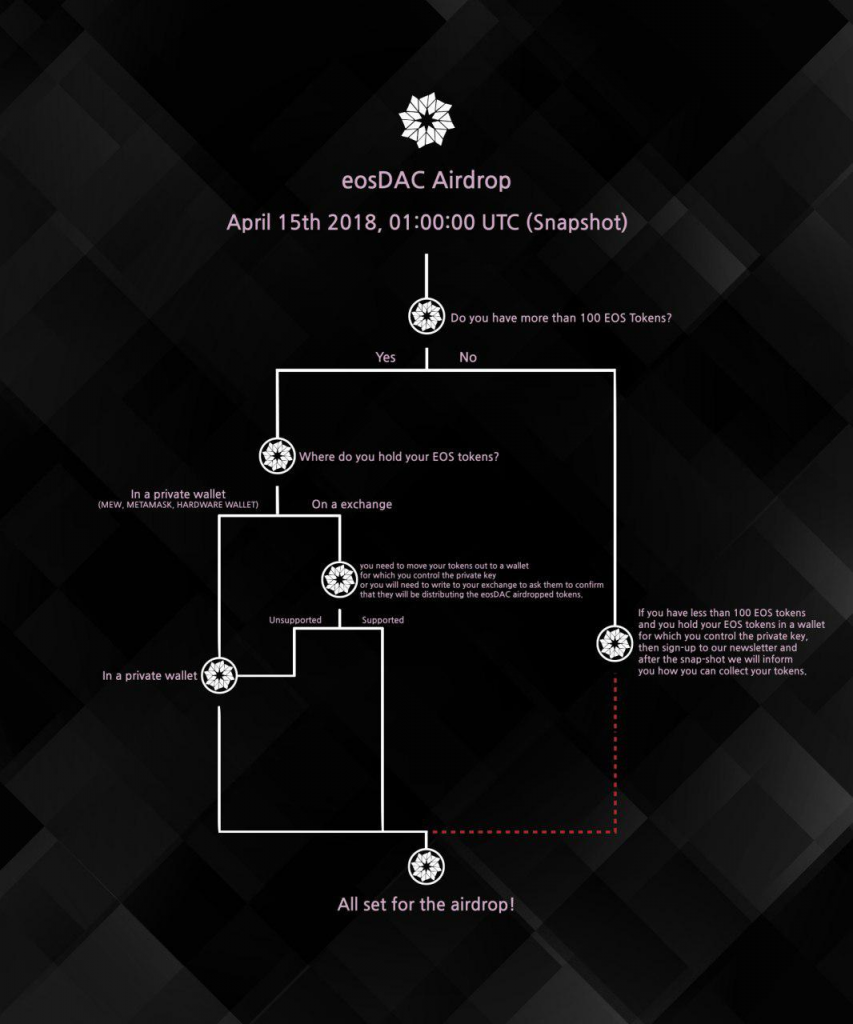 2. Ripple(XRP) will be listed in the Phase 1 of Beta Testing on the Blockbid exchange- There will be free trading during Blockbid's beta, no deposit fees, transaction fees,trading fees or withdrawal fees will be charged.
When: 16th April, 2018
Source: Announcement was found in the Blockbid Medium blog
Following is the link to the above announcement: https://medium.com/@blockbid/blockbid-cryptocurrency-exchange-official-beta-launch-coin-listing-announcement-23f2a6ca5975
3. Verge(XVG) mysterious partnership announcement: 
When: 17th April, 2018
Source: a) https://cryptoglobalist.com/2018/04/10/which-mysterious-partner-will-verge-xvg-choose-part-1/
b) https://www.youtube.com/watch?v=qIuSF2xrHcU&feature=youtu.be&t=10m35s
4. i) The first of Blockchain World Series will be held in Olympia, London
When: 18th-19th April, 2018
Sources: a) https://blockchain-expo.com/global/speakers-request/
b) https://twitter.com/Blockchain_Expo/status/983984943469678592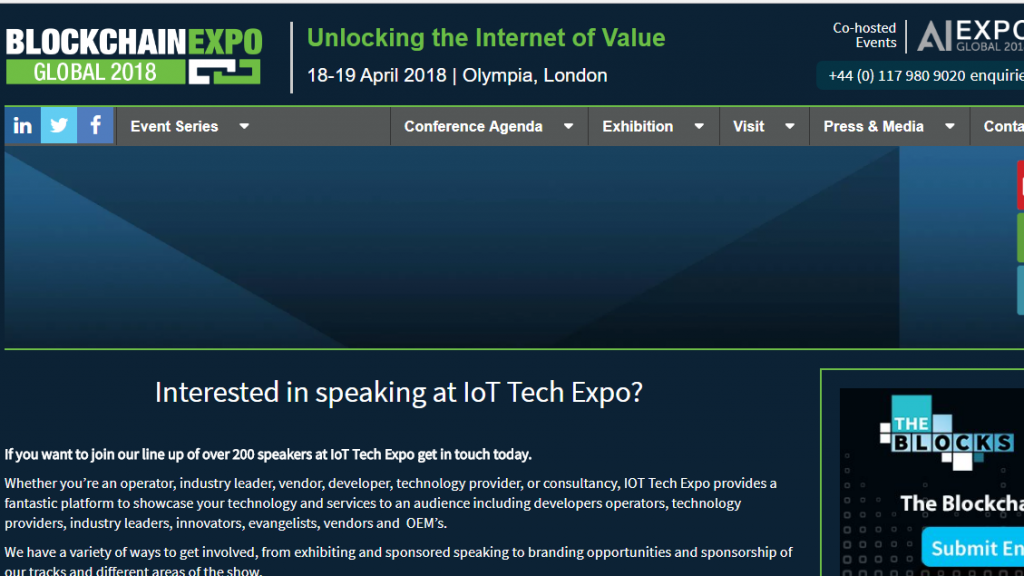 ii) You will find Anish Mohammed(Advisor at Ripple Labs) speaking on "Understanding the market dynamics for ICO's token sales and crowd funding".
When: 18th April, 2018
Source: a) https://blockchain-expo.com/global/speaker/anish-mohammed-2/
You can find the list of associated speakers in this link: https://blockchain-expo.com/global/talk/keynote-panel-initial-coin-offerings-token-sales-crowd-funding/
5. Jed McCaleb, co-founder and CTO  of Stellar Development Foundation  will be doing a fireside chat with BayPay forum discussing  the past, present and future of Stellar.
When: 19th April, 2018 
Sources: a)https://www.baypayforum.com/s041918                     b)https://www.reddit.com/r/Stellar/comments/84ygsp/jed_to_have_a_fireside_chat_with_baypay_on_april/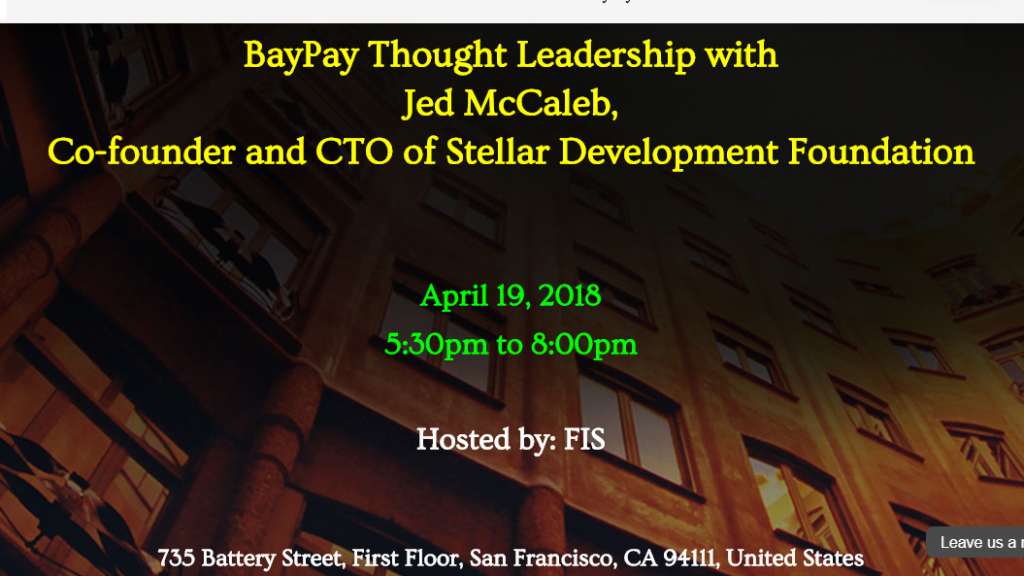 I have tried to list all the forthcoming must-know crypto events of the next week based on my research. I would really appreciate if you go ahead and point out any other event you know of that I have missed in this article and I will  make sure to include it. Please register with us to keep yourselves updated with all the crypto events of the upcoming week and we will make sure you get the best of everything.
Written by
Sromana Mukhopadhyay, @sromana14
Co-founder at SHUFFLUP- Go-to platform for all Cryptocurrency trading and arbitrage related information
She is a bibliophile, loves to write code, connect with people and hum new tunes. Strong believer of "Sky is the limit for doers!".