Whether we are a cryptocurrency enthusiast or a cryptocurrency hater, one feature of crypto which is embraced by everyone in the planet is the privacy and anonymity of a transaction provided by the cryptocurrencies. We do not want the whole world to know whether I am buying a lambo or living my life on Ramens. But not all cryptocurrencies provide the same amount of privacy, take Bitcoin for an example, all transactions using it are permanently open for anyone to view on their public blockchain. In order to overcome this drawback of the most senior cryptocurrency many other cryptocurrencies cropped up and PIVX is one of them.
I selected "PIVX(Private Instant Verified Transaction)" for this week's extensive coin research topic primarily because of two reasons:
a) It is really showing some great progress to become one of the best privacy-focused coins.
b) It has great potential to become a good short-term as well as a long-term investment.
Although like any other coin it also has some drawbacks and I will discuss all the positives and negatives of having PIVX in your portfolio one-by-one point-wise.
First things first, no matter what a coin has promised to do, we need to checkout whether the team behind it has the potential to pull it off or not, hence the first point to be discussed is the team!
People behind PIVX: PIVX has listed 24 people in their webpage as their team members and 6 of them are listed as developers. One thing that I really liked about their team page is that they have tried to maintain a diversified team and their team covers all the important aspects that need to be covered by any early stage venture. They have four developers who work with the core code and they also maintain a certain level of anonymity. You can find some detailed information on who are the developers and how they justify their decision to be anonymous in this Reddit thread. From an investor's perspective it is not really good to have a completely anonymous team as at the end of the day they can run away with our money but at the same time most cryptocurrencies have a team of anonymous developers. So I decided to dig a little dipper and found a podcast of one of their lead developers, but no personal information is available over the internet. The co-founders s3v3n h4cks and Coin Server seem to keep their identity as private as the transaction completed by their coin PIVX.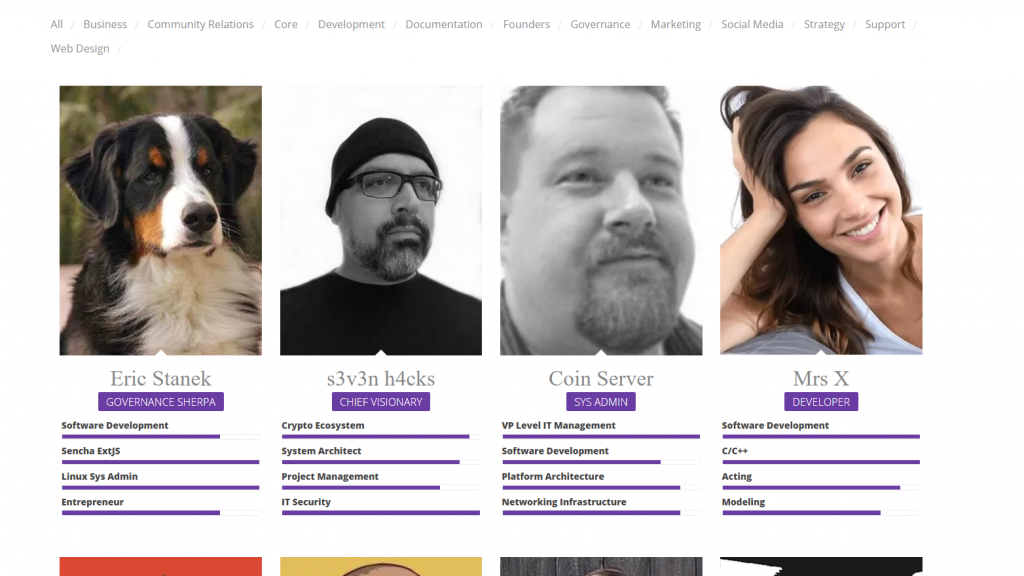 The documentation AKA Purple Paper: The thing that is most important when I take a look at some coin's whitepaper is it's simplicity and whether it is written from a non-technical aspect or not. PIVX's Purple paper has two parts and both parts are successful to make a non-technical person understand what the purpose of PIVX's existance is. Also one more important thing that I would like to mention here is the way PIVX came up with their white paper. They actually created a public post and asked their community members to vote whether this white paper should be their official white paper and whether the author should be rewarded for his contribution. Such a transparent and community driven approach is really note-worthy and you can find the post here. One problem that I encountered in their white paper is that they haven't discussed any numbers in it like market cap, maximum mineable coin or whether it has any hardcap or not. Any investor would like to know about the key numbers right from the coin's white paper. Read our NEO blog to understand how NEO nailed this part!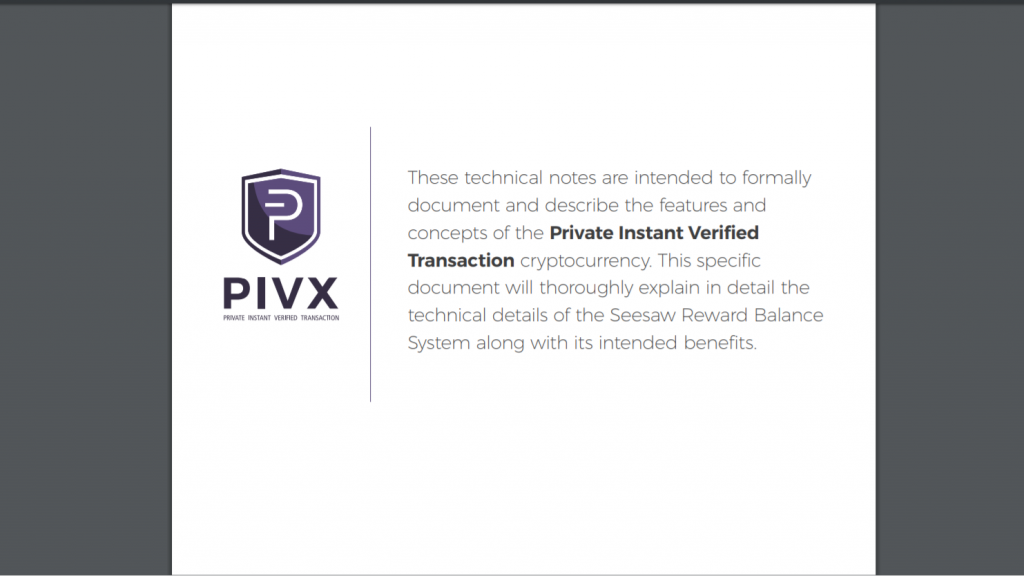 The Partnerships: There aren't many huge partnerships that I can talk about here but considering PIVX in itself is a very new coin they had their moments in the past few months. Here is a list of partnerships that helped PIVX to reach where they are today:
May 25, 2017 PIVX announced via their twitter handle that they are partnering with Purse but no official announcement thread can be found in the internet.
DEC4, 2017 Checkout this video where Bryan "Snappy" Dorian is announcing about the PIVX+ADBANK (PIVX has reached out to us and confirmed that they are more "supporters" of the project verse actual partners) & PIVX+Local World Forwarders partnerships.
Small Technology Overview: Well I have a principle that I won't discuss a lot about the technology because most of us don't understand much of it but we should understand some core facts so that we can make some wise decisions based on it. Let's checkout which technology facts are in favor of PIVX and which are not:
The technical upside: 
It uses POS(Proof of stake) mechanism which is itself very efficient both from energy efficiency perspective and security perspective. PIVX also utilizes "masternodes" along with POS to reach consensus and provides more security but this combining technology has some serious issues when it comes to decentralization. In simple words masternodes do a lot of work to complete a transaction, hence they also get more rewards but this system rewards masternode owners above and beyond other users of the system and ultimately leads to a greater degree of centralization. To overcome this, PIVX has developed a unique "Seesaw Reward Balance System" that dynamically adjusts its block reward size between masternodes and staking nodes which ensure decentralization of the network.
PIVX also uses ZEROCOIN PROTOCOL (zPIV) to make the transactions completely private and anonymous. This has many advantages as mentioned in their white paper:
zPIV can hide your coin balance from prying eyes protecting you from being targeted. So your zPIV balance isn't linked to any particular address.
zPIV can hide the transaction history of the coins being sent. Source & target addresses aren't visible making it private, safe & fungible.
zPIV anonymous transactions are very fast. It takes as little as 0.5 seconds to mint and 2.5 seconds to spend zPIV.
Automatic conversion to zPIV is enabled by default but transparent transfer option is still available. It means that you can always send a fully transparent transaction when required.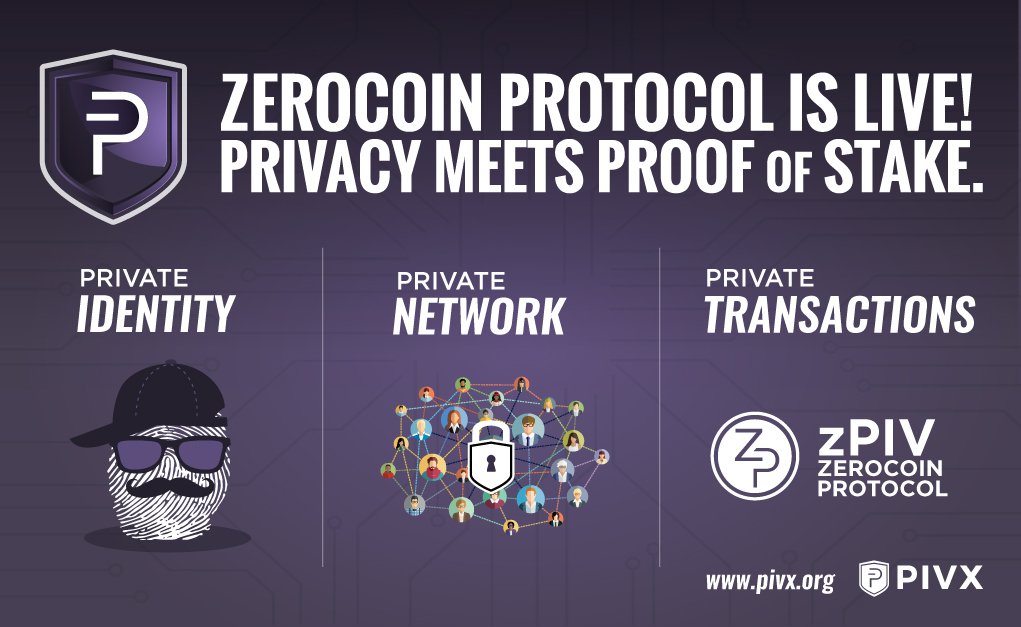 The technical downside: No such technical downside that I could point out here maybe future will tell you this. They are currently working with many custom protocols and we need to monitor closely as to how they will proceed in the future.
Roadmap and product development: 
This is my favorite portion of the article where I get to ask a few key questions and I believe every investor should ask these questions before investing in a coin.
How long have they been working on the project?
PIVX was originally created and forked from DASH in February 2016, it was originally called Darknet (DNET). Then during the next one year they generated huge community engagement and finally rebranded to PIVX. So they have been working on the project for the past two years. All the key members of the team are still fairly active so that is a good sign.
2. How active is their Github repository?
Active github repository is an indication that the community is very active and you can expect a rise in price in a steady manner. They rank 67th when it comes to the number of commits in the past 12 months. They are way ahead of their competitors like DASH(116th), Verge(89th) and Cloak(260th) but Monero beats them in this aspect as they rank 31st.
3. Were they able to deliver what they had promised in the past?
In one word YES. They have managed to achieve almost whatever they had promised in the past. From releasing wallet for most of OSs to maintaining it , from developing improved POS to integrating ZEROCOIN protocol they have always delivered. This is one Reddit post where you will find people complaining about their hyper-active development process but this actually an indication of how dedicated the develpment team is.
The Roadmap: If you are really excited after learning how much they have achieved in the past, just read their roadmap here, I'm sure it will make you super excited. We have seen it many a times in the past that whenever there is a new update a coin's price surges and PIVX has many such events lined up in 2018. Here are a few of them:-
1.Deterministic zPIV Wallet
2. zPIV Staking (zPoS)
3. New QT Wallet Design
4. zPIV Decentralized Exchange (zDEX)
5. I2P Network Integration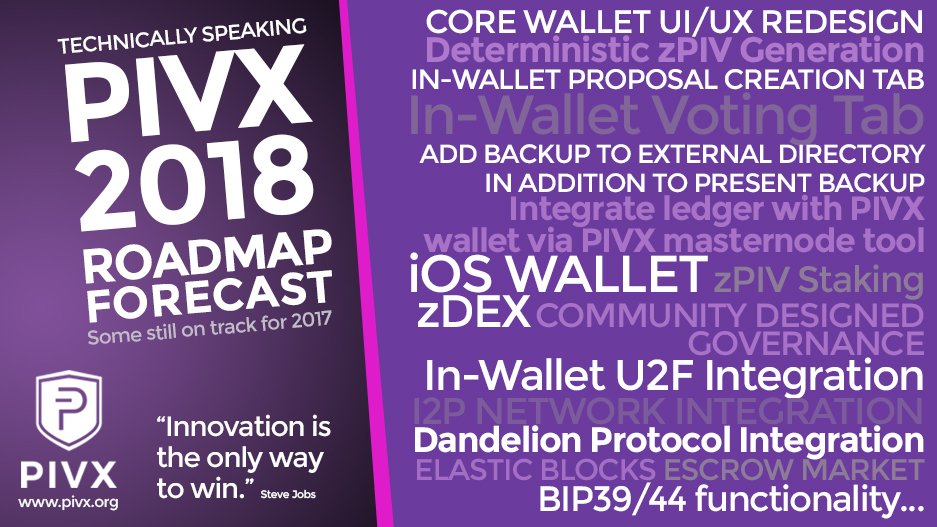 Responsiveness and Community engagement:
PIVX has a very high social presence and their community members are really active. The core members of the development team are always hanging around different social channels and always willing to answer questions. One thing that I have observed is that they are very aggressive when it comes to defend their coin. In PIVX all the key decisions are taken after consulting the community members and they believe in a community-driven approach. You always can take part in the decision-making process and get to know about all the core things that are being developed. These are the stats that you might find helpful(at the time of writing):
Reddit followers:  7880(also they have weekly discussion thread)
Twitter followers: 60.7K
Discord : Very active community and instant access to their community
They have a very thriving forum (hosted in pivx website) and you can also subscribe to newsletter to get updates.
Listing Exchanges:  Don't consider the number of exchanges, instead in this case, you need to consider trading volume of the listing exchanges. PIVX is currently listed in 14 exchanges : Bittrex , Binance and Upbit have very good trading volume. You can check the other exchanges in Coinmarketcap 
PIVX is coming up with their own decentralized exchange(The PIVX Core wallet will provide a fully decentralized and anonymous exchange for zPIV and Bitcoin) in 2018 and this would allow PIVX to be more liquid in the future.
The Numbers: PIVX Coin SupplyPIVX doesn't have a finite coin supply cap like Bitcoin or DASH. Now the immediate question should be "Won't this devalue my investment?". You can get the answer right from their FAQ section. There they have mentioned "During the creation of PIVX, it had always been a a decision for PIVX to be a true currency with no hard cap coin supply, just as the Federal Reserve Banks. Unlike the government countries currencies, PIVX rewards it's users instead of devaluing their savings through inflation."So how do they achieve it?

They don't have a "hardcap" but they do have a "softcap" i.e. PIVX's supply increases every year by approx 2.6 million. In this aspect PIVX is unique as it is a limitless coin with a limit, the miners will always keep getting reward but the coin will only have 4% infaltion. PIVX can make both the HODLers and miners happy. They achieve the softcap by burning the transaction fees, you can learn more about it here.

PIVX Market Cap

At the point of writing this article, the total available circulating supply of PIVX is approximately 55,928,68  PIVX units, and the price of each unit of PIVX is worth $3.91.

Hence, the market capitalization of PIVX is $219 million. Although PIVX has shifted downwards since October 2017(29th), PIVX is currently sitting at the 54th position in the list of cryptocurrencies by market capitalization with huge potential for growth.

Another important number that can make you really excited is that after its rebranding PIVX has surged +54,118.75% wthin one year. Now that's a huge return if you had invested earlier.
This is the way I research a coin before making any investment decision and I am super excited to know how and what you dig about a coin. But this is not an investment suggestion as you should always conduct your own research before investing in any coin as it is your hard-earned money. I will soon be back with another coin or token in the next week till then perform your own research on PIVX and let me know what I have missed in the comment section. Also let me know if you have any coin suggestions for me. Lastly don't forget to subscribe to our weekly newsletter to receive all the updates about more coins and SHUFFLUP.
Written by
Shilpa Mitra, @shilpamitr
Co-founder at SHUFFLUP-Go-to platform for all Cryptocurrency trading and arbitrage related information
Loves to read, write programs to solve problems and about new emerging technologies. When she is doing none of these, she watches cricket and dog videos.